Aluminium machining
CNC machining/Stamping/Sheet metal frabrication
Aluminum has the characteristic of high ductility, corrosion resistance, high electrical conductivity, non-magnetic, easy shaping and coloring. Han Chang has experience of machining specific extruded aluminum profile for our customers. We fabricate aluminium products through various way of machining including CNC machining, punch pressing, sheet metal bending and forming. We develop and produce complete aluminum chassis, amplifier panel and other aluminium components from extruded material(Aluminium material avalibility from serious 1 to serious 7) to finished products in various fields like industrial embedded systems, telecommunication, industrial automation…and so on. In addition to CNC machining, we also provide sheet metal bending procces to make prototypes for our clients.
Our OEM aluminium products.
Aluminum industrial chassis.
Aluminum front panel or frames.
Industrial computer assembling or mounting.
Aluminium Heatsinks.
Aluminium audio chassis and panels.
Aluminum handles.
Aluminum components for cars and motorcycle.
Any kind of aluminum parts and component.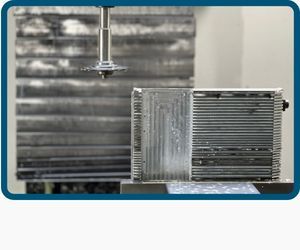 Aluminium CNC Machining
Our team has rich experience of CNC machining. By using different processing technic suchas 4-axis processing, Vacuum cup processing to manufacture more efficient but alsoprovide special effects on the work pieces like mirror finish. We are able to producehigh quality aluminum products like IPC chassis, aluminum componentsand aluminum frames.... etc. With the development of industrial 4.0, the demands of industrial computers are increasing, therefore,we constantly updating our machine forhigher functionality and better precision to make customers' satisfaction.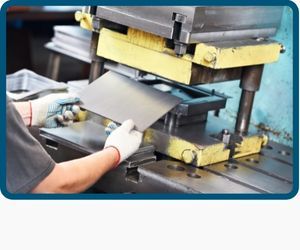 Aluminium punch pressing
One of our strengths is the production of punching, bending, tapping, drilling, clinching stamping tools as well as jigs which make our production line more efficient and reduce cost. We do what others can't not do. At Han Chang, we provide all-inclusive manufacture processing and machining which can help coordinate complicate machining procecure.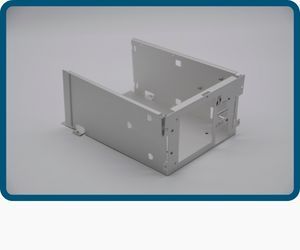 Sheet metal working
In addition to CNC machining, we are also specialized in sheet metal fabrication, which is the process of forming a piece of metal into a desired shape through bending, stretching, and removal of material. Typical sheet metal parts we manufacture include enclosures, chassis, brackets, assemblies, cabinets, and other components. Sheet metal parts are known for their durability and low cost, which makes them great for end-use applications like enclosures or chassis.
Related product

---
Our Advantages
Comprehensive Service

We continuously develop our services in close cooperation with our customers.

Read More

Mechanism Design and Machining Analysis

We have a limitless capacity and rich experience in helping our customers develop solutions.

Read More

Superior Quality

Establishing SOP / SIP for each product to ensure zero mistake during the mass production.

Read More