Our Philosophy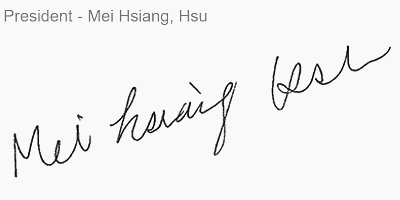 Here at Han Cheng we aim to create sustainable development in regards to social, economic, and environmental aspect as well as supplier chain management.

The company holds its pride in being one of the most socially responsible companies in the manufacturing industry. We make sure all our manufacturing process meets EU regulation of hazardous substances to provide customers with the lowest cost and highest quality products.
Our Core Value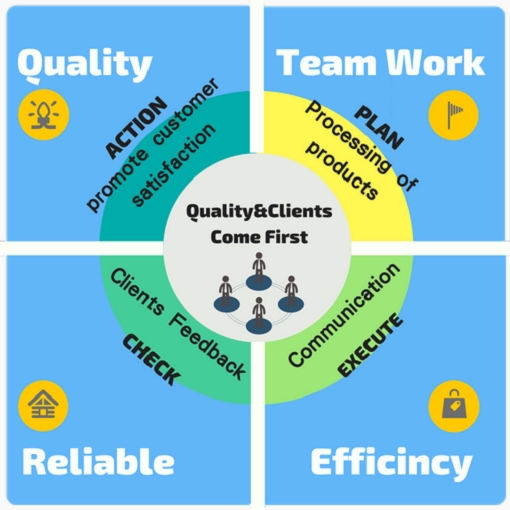 Quality:
Han Chang believes quality is the most important factor for the success of an enterprise therefore we strives to surpass customer's quality goals by carrying out the strictest quality control during the manufacturing process, continuously training our employees to be quality conscious, and integrating the ISO quality control system.
Reliable:
Han Chang is striving to maintain a decent relationship with customers for the best cooperation, so that customers can focus on new product development and to meet customers satisfaction with perfection.
Teamwork:
Han Chang believes that teamwork is the fuel to make everything work and success, our team work collaboratively to make sure we provide the best service to our clients.
Efficiency:
Han Chang has the confident that we can provide our clients the best product with efficiency due to our round the clock production and we constantly communicate with our client to find the best solutions with satisfaction.
Our Advantages
Comprehensive Service

We continuously develop our services in close cooperation with our customers.

Read More

Mechanism Design and Machining Analysis

We have a limitless capacity and rich experience in helping our customers develop solutions.

Read More

Superior Quality

Establishing SOP / SIP for each product to ensure zero mistake during the mass production.

Read More